Wherever you are in life, you can connect with others in similar stages by choosing to walk with Christ. The life He offers and the experiences He provides are the most wondrous of all.

Sunday Service Times:
New Life Training Center 9:30am
Worship Service 10:30am
Youth 10:30am
Additional Weekly Services:
Wednesday Night Adult Bible Study 7:30pm
Friday Night Prayer Service 7:30pm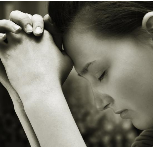 Transforming lives is what God does. With His power, grace, and love, there are no limits to what Jesus can accomplish in your life. This is one of our central beliefs at New Life Assembly of God and something we never let from our sight.
Current Events
Happy New Year!
Verse(s) of the Week (Let's think about what the Word of God is saying)
Ephesians 4:2
Always be humble and gentle. Be patient with each other, making allowance for each other's faults because of your love.